Welcome to Xingu!
Pronounced "shin-goo", Xingu Beer is Brazil's Premium export and best known international beer. Named after the Xingu River, a tributary of the great Amazon River, Xingu opened the way for the beer revolution that is now taking place in Brazil, by pioneering in the craft beer segment in 1988, with its Gold Medal winner Xingu Black Beer, which was an instant success.
Xingu was born at the dawn of the craft beer revolution, at a time when only 100 microbreweries existed in all of America. Today there are over 5000 microbreweries in America, yet very few have achieved global presence. Xingu's proven success in Brazil and the USA has been replicated internationally in countries such as Canada, Germany, Italy, France, England and China.
XINGU BLACK
Inspired on old recipes of Indian beer, Xingu Black Beer is a two-time winner of Beverage Testing Institute's Gold Medal as the best dark lager in the world. This exceptional beer is a great success in worldwide, and has a following that ranges from beer critics to fans and consumers alike. It is a very well balanced beer, with subtle aromas and personality.
ABV: 4.6%
Packaging: 355ml (12 FL OZ) bottles, 1/6BBL kegs
XINGU GOLD
Xingu Gold carries the heritage of Xingu brand, established by the two-time Gold Medal winner Xingu Black Beer, sold in over 20 countries.
Brewed with rye, black and pale malt as well as terrified wheat, Xingu's delicious aromas and flavors also come from Nugget, Cascade, as well as Citra and Summit hops, using the dry hopping technique.
Xingu is a sophisticated session pale lager, at the crossroad between the best craft and continental lagers.
ABV: 4.7%
Packaging: 355ml (12 FL OZ) bottles
History
Xingu – The Birth of a very special Beer
he had found records dating from 1557 about a black beer produced in the Amazon rainforest with corn and manioc and fermented naturally.
On a hot summer day in 1987, a blond and slightly balding man with penetrating blue eyes walked into my office, accompanied by his young wife, a dark haired woman with a broad and frank smile. They were Alan Eames, writer, specialized in beer history and anthropology, and his wife Anne Latchis, of Greek descent, owner of a traditional hotel in the mountains of Vermont, in the United States. They had just been in an expedition into the Amazon rainforest, having come to Brazil in an adventurous trip in search of a lost beer.
The trip had been motivated by an article Alan had written about the origins of beers in the world. In his research, he had found written records dating from 1557 about a black beer produced in the Amazon rainforest with corn and manioc and fermented naturally. Alan wished to create a beer that honored and preserved this ancient brew. This was the birth of Xingu, a pioneer in the segment of Specialty Premium beers that now enjoys worldwide prestige.
Having failed to raise the interest of Brazil's large brewers in this small and apparently off-track idea, Alan and Anne needed help. I was immediately attracted to the concept, and offered my help and
else except practicing Law, a career I had recently abandoned. However, this was a special venture: Two interesting characters, the search for a lost beer style and a pioneer idea full of challenge and charm. I decided to move forward and risk my time and efforts.
After driving over a thousand kilometers on highway BR 116, also known as Rodovia da Morte (meaning Death Highway), I arrived at the small mountainous town of Caçador, in Santa Catarina where the warm Mr Pressanto greeted me with great hospitality. His brewery, even if somewhat shabby, was inviting and captivating, like a wonderful little museum: Set in the hills of the small countryside town of Caçador, it was run by an old ship's boiler in molten steel, the malt roasting in a hand driven steel drum slowly rotating over burning logs, the beer resting in traditional Czech ceramic-covered horizontal tanks.
Caçador's brewmaster studied Alan's research on Amazon beers and after some experimentation finally developed a delicious and very original brew based on the fusion of Brazilian native and European-born cultures that I immediately sent to Alan.
Alan had booked a meeting set at the much looked after and prestigious American Culinary Institute of New York for a formal presentation of the beer,
After driving over a thousand kilometers on highway BR 116, also known as Rodovia da Morte (meaning Death Highway), I arrived at the small mountainous town of Caçador
participation without a second thought. Before the couple fled back to the US we agreed that I would try to find a brewery and manage production in Brazil, while they would handle imports in the USA.
I got a hold of a beverage industry yearbook that covered all of Brazil, and hung to a telephone line for 6 months hearing No, No, and No, until I finally got a Yes. And it wasn't a Yes from any brewery: The very small Cervejaria Caçadorense, located over a thousand Kilometers from Rio, was practically bankrupt, sinking in debts. The company had been a Coca-Cola distributor, and in its happier days had produced an outstanding line of beers, all of which unfortunately had been abandoned. The owner, Ivo Pressanto, a man of Italian descent, was now associating himself with a group of businessmen with the purpose of reviving the business.
I was worried. Things certainly didn't look easy: I had no money, hated flying and knew nothing about beers or anything
which would be followed by a formal tasting and evaluation. After so much research and hard work, we were in panic, fearing the judgment that could either knock down months of very hard work, or, on the contrary, help us to finally start a venture I would never have entered into had I known the hardships I would face. The members of the Institute fell in love with the beer, and thanks to this endorsement and the originality of the whole project, the doors of the press and of shops and restaurants started to magically open.
Xingu became known as one of the world's best beers and is now increasing its line with the introduction of new styles., always looking for excellence.
Xingu Black is not only a pioneer beer but also a prizewinner. For 2 years in a row it was awarded Gold Medals by the Beverage Testing Institute of Chicago and has been a successful contender in numerous international competitions over the years.
Xingu Team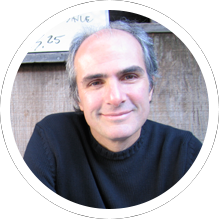 CESARIO MELLO FRANCO Cesario is Brazil's pioneer craft brewer, having started the successful Xingu Black Beer project in 1987. Cesario is also a writer of novels, articles and screenplays, and has produced and directed films.
LUISE WISCHERMANN Luise was responsible for creating a great market in Canada for Brazil's Havaianas Flip Flops. Havaianas became a fashionable sandal thanks to her work of positioning and promoting them. Formerly Luise worked as an actress in Brazil, Germany, Spain and Canada.
GUILLERMO MARRERO RIVERA AND DAVID KANTOR David and Guillermo, experienced and successful entrepreneurs, are Cervejas Premium do Brasil's principal investors as well as supporters and advisors.
Feedback
It was an instant hit
"My son ordered Xingu at Fogo de Chão in Baltimore yesterday. It was an instant hit. I've already located a liquor store that carries it not far from where we live. My wife and I are planning to showcase the beer at an upcoming dinner party. Thanks for offering such a fantastic product!"
John Blake, MD, USA
Your beer was fantastic
"I loved Xingu! I had it this weekend at a pub in Petoskey, MI called the Noggin Room Pub. Your beer was fantastic."
Nathan Berg, MI, USA
Xingu is the best beer I have ever had and our number 1 selling beer
"Hello, I am the general manager of Cafe Eccell we are located in College Station, TX. We have been serving Xingu for the past 4 to 5 years. I would just like to say Xingu is the best beer I have ever had and our number 1 selling beer. Xingu is so light, crisp and full of flavor. We challenge our guests not to like it in hope that we can have it instead. Thank you and keep up the great work."
Cody Smith, TX, USA
More than worth the trial 6-pack!
"I enjoy darker beers and my eyes were drawn to the Xingu Black Beer carton at World Market. I had to give it a try. Now, my palate is drawn to the smooth but bold flavors. Better than Guinness, Negro Modelo and Yuengling Black & Tan. More than worth the trial 6-pack!"
Steve Boyer, TX, USA
Xingu has become my new favorite beer
"I tried this beer at Fogo de Chão in Buckhead. It was fantastic and has become my new favorite beer. I bought what they had at World Market in Buckhead Atlanta."
Danny Tejeda, GA, USA
When a customer ask for what beer I truely enjoy I always come forth with a delightful Xingu
"I have to write in and say how much of a fan I am of Xingu. I am a bartender in the town of Augusta, GA which host the Augusta Master tournament. Which what I am saying is that when a customer ask for what beer I truely enjoy I always come forth with a delightful Xingu. I have turn a least thirty beer patrons into Xingu patrons because you all deserve it."
Nicholas Wurter, GA, USA
I wish more of my peers knew of this
"I stumbled upon this beer (Xingu) and thought I would give it a try. This is by far one of the best I have had. I wish more of my peers knew of this. Of course they will with the help of me talking about. Wonderful. Thank you."
Vichhaka Phath, Georgia, USA
Thank you for an excellent product, with a link to a good cause
"I discovered Xingu today at my local Hy-Vee grocery store. As a long-time Guinness drinker, I have finally found an alternative that is more pleasant! I hope to begin to find it available in more and more restaurants! Thank you for an excellent product, with a link to a good cause"
John Roberts, Iowa, USA
It's the only thing I keep regularly on-hand
"I came across this beer about 2 years. Instantly I loved it. It's the only thing I keep regularly on-hand. Keep up the good work and I'll keep introducing new people to your beer whenever possible"
Ryan Davis, Alabama, USA
Thanks for making such an unusual, but highly drinkable beverage
"I recently discovered Xingu Black Beer. I've become an instant fan. It is a little difficult to find without special ordering it, but you can be sure I'll be buying it when I see it. Thanks for making such an unusual, but highly drinkable beverage."
Joe VanDyke, Virginia, USA